NATIONAL MACRA MIPS/APM SUMMIT

November 30 -
December 2, 2016

ATTEND ONSITE
Hyatt Regency on Capitol Hill
Washington, DC

WEBCAST PARTICIPATION
In your own office or home
live via the Internet with
24/7 access for six months


KEYNOTE SPEAKERS

Michael Leavitt
Founder and Chairman, Leavitt Partners, Former Secretary, US Department of Health and Human Services, Former Governor of Utah, Salt Lake City, UT

Robert J. Margolis, MD
Founder, Robert and Lisa Margolis Family Foundation, Duke-Robert J. Margolis, MD, Center for Health Policy, Former Managing Partner and CEO, HealthCare Partners, Los Angeles, CA

Richard N. Merkin, MD
Founder, President and Chief Executive Officer, Heritage Medical Systems, Chief Executive Officer, HealthCare Partners, IPA, President, Regal Medical Group, Inc., Member, Advisory Board, Tennenbaum Capital Partners, LLC, Northridge, CA

Farzad Mostashari, MPH, MD
Co-Founder and Chief Executive Officer, Aledade, Former National Coordinator for Health IT, US Department of Health and Human Services, Washington, DC

Samuel R. Nussbaum, MD
Chair, Alternative Payment Model Framework and Progress Tracking Work Group, Health Care Payment Learning & Action Network, Former Executive Vice President and Chief Medical Officer, Anthem, Indianapolis, IN

Peggy O'Kane
President, National Committee for Quality Assurance, Washington, DC

Andy Slavitt, MBA
Acting Administrator, Centers for Medicare and Medicaid, US Department of Health and Human Services, Washington, DC
FEATURING IMPLICATIONS OF THE NEW
ADMINISTRATION FOR POPULATION HEALTH

Douglas Badger
Senior Fellow, Galen Institute, Former Senior White House adviser to President George W. Bush, Former Chief of Staff, Assistant Majority Leader Don Nickles and Staff Director, Senate Republican Policy Committee, Washington, DC

Chris Jennings
President and Founder, Jennings Policy Strategies, Inc., Former Deputy Assistant for Health Policy and Coordinator of Health Reform, The White House (Obama), Former Senior Health Advisor, The White House (Clinton), Washington, DC

Thomas P. Miller, JD
Resident Fellow, American Enterprise Institute, Former Director of Health Policy Studies, Cato Institute, Former Director of Economic Policy Studies, Competitive Enterprise Institute, Former Senior Health Economist, Joint Economic Committee (JEC), Washington, DC

Kavita Patel, MD
Nonresident Senior Fellow, Brookings Institution, Former Director of Policy, The White House, Former Senior Advisor, Senator Edward Kennedy, Washington, DC

Susan Dentzer
President and Chief Executive Officer, The Network for Excellence in Health Innovation, Analyst on Health Policy, The NewsHour, Washington, DC (Moderator)
PRECONFERENCE I: MACRA/MIPS/APM BASICS:
AN INTRODUCTORY COURSE TO THE BASICS AND BEYOND
OF MACRA AND ITS DISRUPTIVE IMPACT ON THE INDUSTRY

Bill Copeland, MBA
Vice Chairman, US Life Sciences & Health Care Leader, Deloitte LLP, Philadelphia, PA

Brian Flanigan, MBA
Value-Based Care Practice Leader, Deloitte LLP, Chicago, IL

Mitch Morris, MD
Vice Chairman, US Health Care Providers Sector Leader, Deloitte LLP, Austin, TX

Anne Phelps
US Health Care Regulatory Leader, Deloitte LLP, Washington, DC

Sarah Thomas, MS
Research Director, Deloitte Center for Health Solutions, Washington, DC
PRECONFERENCE II: ADVANCED STRATEGIES IN
APM QUALIFICATION, DEVELOPMENT AND OPERATIONS
Offered by AMGA Consulting, LLC

Howard B. Graman, MD, FACP
Vice President AMGA Consulting, LLC, Immediate Past Chair, American Medical Group Association, Former Chief Executive Officer, PeaceHealth Medical Group, Portland, OR

Wayne Hartley, MHA
Vice President, East Region Leader, AMGA Consulting LLC, Former Executive Director, Heart Care Service Line, HealthEast, Washington DC

Will Holets, MBA, MHA
Consultant, AMGA Consulting LLC, Associate Administrator, TriStar Summit Medical Center, Nashville, TN

Tom Dobosenski, CPA
President, AMGA Consulting, LLC, Alexandria, VA (Moderator)
FEATURED FACULTY

Todd Allen, MD
Assistant Quality Officer, Intermountain Healthcare, Salt Lake City, UT

Anthony L. Asher, MD, FACS
Director, Adult Brain and Spinal Cord Tumor Programs, Levine Cancer Institute, Carolinas HealthCare System and Presbyterian Hospital; Co-Medical Director, Neuroscience Institute, Carolinas HealthCare System; Charlotte, NC

Alan Balch, PhD
Chief Executive Officer, Patient Advocate Foundation and National Patient Advocate Foundation, Former Vice President, Preventive Health Partnership, Hampton, VA

Christine Bechtel, MA
President and Chief Executive Officer, Bechtel Health Advisory Group, Co-Chair, Shared Principles of Primary Care, Former Vice President, National Partnership for Women & Families, Washington, DC

Marc Bennett, MA
President and Chief Executive Officer, HealthInsight, Chair, Utah Health Information Network, Salt Lake City, UT

Robert A. Berenson, MD
Institute Fellow at the Urban Institute, Member, Physician-Focused Payment, Model Technical Advisory Committee, Former Commissioner, MedPAC, Former Director, Center for Health Plans and Providers, HCFA (Now CMS), Washington, DC

John Bertko, FSA, MAAA
Visiting Scholar, Brookings Institution, Adjunct Staff, RAND, Former Chief Actuary, Covered California, Former Director, Office of Special Initiatives and Pricing, Center for Consumer Information and Insurance Oversight (CCIIO), CMS, Sacramento, CA

Kathleen Blake, MD, MPH
Vice President, Healthcare Quality, American Medical Association, Washington, DC

Niall Brennan, MPP
Chief Data Officer and Director, Office of Enterprise Data and Analytics, Centers for Medicare & Medicaid Services, US Department of Health and Human Services, Washington, DC

Joel V. Brill, MD
Chief Medical Officer, Predictive Health Consultant, FAIR Health, Inc., Chair, Practice Management and Economics Committee, American Gastroenterological Association, Phoenix, AZ

Lili Brillstein, MPH
Director, Episodes of Care, Horizon Healthcare Innovations, Horizon Blue Cross Blue Shield New Jersey, Member, CMS Advisory Panel on Oncology Bundles, Former Senior Director, Medicare & Retirement, UnitedHealthcare, Newark, NJ

Travis Broome, MPH, MBA
Policy Lead & Executive Director, Aledade, Inc., Former Regional Operations Manager, Centers for Medicare and Medicaid Services, Washington, DC

Steve Calvin, MD
Board Certified in OB/GYN and Maternal-Fetal Medicine, Medical Director, Minnesota Birth Center, Minneapolis, MN

Margo Carp, MBA
Director, Value-Based Strategy, The TriZetto Group, New York, NY

Paul N. Casale, MD, MPH
Executive Director, NewYork Quality Care, The ACO of New York-Presbyterian/Columbia/Weill Cornell, Professor of Medicine, Columbia University Medical Center, New York, NY

Blair G. Childs
Senior Vice President, Premier, Inc., Washington, DC

Mylia Christensen
Executive Director, Oregon Health, Care Quality Corporation (Q Corp), Chair, Network for Regional Healthcare Improvement, Portland, OR

John M. Colmers, MPH
Senior Vice President, Health Care Transformation and Strategic Planning, Johns Hopkins Medicine, Member, Maryland Health Services Cost Review Commission, Baltimore, MD

Kelly Cronin, MS, MPH
Health Reform Coordinator, Office of the National Coordinator for Health Information Technology, US Department of Health and Human Services, Washington, DC

Mariella Cummings, MS
Consultant, CAPG Consulting, Former Chief Executive Officer, Physicians of Southwest Washington, Former CEO and later Chair, Soundpath Health, Former Director, Infectious Disease and Reproductive Health Washington Department of Health, Olympia, WA

Gwen Darien
Executive Vice President, National Patient Advocate Foundation, Former Executive Vice President, Programs and Services, Cancer Support Community, New York, NY

Anthony DeFranco, MD
Cardiologist, Medical Director, Cardiovascular Quality and Coronary Intensive Care at Aurora Medical Group, Aurora Health Care, Milwaukee, WI

Shari Erickson, MPH
Vice President, Governmental and Medical Practice, American College of Physicians, Washington, DC

Richard L. Fuller, MS
Economist, Clinical & Economic Research Group, 3M Health Information Systems, Silver Spring, MD

Danielle Garrett
Strategic Policy Manager, Community Catalyst, Washington, DC

Anne Gauthier, MS
Project Leader, Health Care Payment, Learning and Action Network, The MITRE Corporation, Former Senior Program Director, National Academy for State Health Policy, Former Assistant Vice President, The Commonwealth Fund, Washington, DC

Sule Calikoglu Gerovich, PhD
Director, Population-Based Methodologies, Health Services Cost and Review Commission, Washington DC

William Golden, MD, MACP
Chair, Medicaid Medical Director Network, Medical Director, Arkansas DHS/Medicaid, Co-chair, Primary Care Payment Model Work Group, Health Care Payment Learning and Action Network, Little Rock, AR

Norbert I. Goldfield, MD
Medical Director, 3M Health Information Systems, Executive Director, Healing Across the Divides, Northampton, MA

Kate Goodrich, MD
Director, Center for Clinical Standards and Quality (CCSQ), Former Director, Quality Measurement and Value-Based Incentives Group (QMVIG), Former Chief Medical Officer, Centers for Medicare and Medicaid Services, Baltimore, MD

M. Carol Greenlee, MD, FACP, FACE
Western Slope Endocrinology, Chair, Council of Subspecialties and Member, Board of Governors, American College of Physicians (ACP), Grand Junction, CO

John Harris, MBA
Director, Veralon Partners; President, Wharton Healthcare Management Alumni Association, Philadelphia, PA

Sally Hartman, MBA
Senior Vice President, Riverside Health System, Former Vice President/ Executive Director, Peninsula Health Care, Newport News, VA

Dennis Horrigan
Senior Advisor, Optimity Advisors; Former President and Chief Executive Officer, Catholic Medical Partners, New York, NY

Stephen Imbeau, MD, FACP, FAAAA
Cofounder and Allergist, Allergy, Asthma & Sinus Center, Florence, SC

Sean Jeffery, PharmD, CGP, FASCP, FNAP, AGSF
Director of Clinical Pharmacy Services, Integrated Care Partners, Clinical Professor Department of Pharmacy Practice, School of Pharmacy, University of Connecticut, Storrs, CN

Gloria Johnston, MBA, RN, RHIT, CCS-P
Chief Health Information Officer, HealthAdvanta, LLC, Former Director, Strategic Initiatives and Operations Improvement, Duke University Health System PRMO, Philadelphia, PA

David C. Kendrick, MD, MPH
Principal Investigator and Chief Executive Officer, MyHealth Access Network; Department Chair of Medical Informatics at OU School of Community Medicine Tulsa, OK

Donna Kinzer
Executive Director, Maryland Health Services Cost Review Commission, Santa Fe, NM

Stephen K. Klasko, MD, MBA
President and Chief Executive Officer, Thomas Jefferson University and Thomas Jefferson University Health System, Philadelphia, PA

Lawrence Kosinski, MD
Managing Partner, Illinois Gastroenterology Group, Past Chairman, Practice Management and Economics Committee, American Gastroenterological Association, Elgin, IL

Melissa Kurtz
Director of Finance, Henry Ford Physician Network, Detroit, MI

Thomas J. Lewandowski, MD, FACC, FASE
Physician, ThedaCare Cardiovascular Care, Co-Leader, American College of Cardiology SMARTCare Demonstration, Appleton, WI

Sandy Lewis, MD, FACC
Board of Directors, Legacy Cardiovascular Co-Management Group, Northwest Cardiovascular Institute, Affiliate Assistant Professor of Medicine, Oregon Health and Science University, Portland, OR

Danielle Lloyd, MPH
Vice President, Policy & Advocacy, Premier, Inc., Former Senior Associate Director, American Hospital Association, Washington, DC

Constantine A. Mantz, MD
Board-Certified Radiation Oncologist, Chief Medical Officer, 21st Century Oncology, Lehigh Acres, FL

Heather Marshall, MD
Southwest Associate Regional Medical Director, Island Medical Management, Member, Task Force on Health Care Financing and Alternative Payment Models (APMs), American College of Emergency Physicians (ACEP), Roswell, NM

Mara McDermott, JD
Vice President of Federal Affairs, CAPG, the Voice of Accountable Physician Groups, Washington, DC

Bert Miuccio
Chief Executive Officer, HealthTeamWorks, Former Senior Solutions Lead & Director, TransforMED, Denver, CO

David B. Muhlestein, PhD, JD
Vice President, Research and Development, Leavitt Partners, LLC, Salt Lake City, UT

David B. Nash, MD, MBA, FACP
Dean, Jefferson College of Population Health, Thomas Jefferson University, Philadelphia, PA

Marci Nielsen, PhD, MPH
President and Chief Executive Officer, Patient-Centered Primary Care Collaborative, Washington, DC

Colleen Norris, FSA, MAAA
Consulting Actuary, Milliman, Inc., Denver, CO

Alexandra (Alexe) Page, MD
Chair, Health Care Systems Committee, American Academy of Orthopaedic Surgeons, Principal, Musculoskeletal Healthcare Solutions, Private Practice Orthopaedic Surgeon, San Diego, CA

Ray D. Page, DO, PhD, FACO
Medical Oncologist and Hematologist, Center for Cancer and Blood Disorders, Founding President, The Cancer Education and Research Foundation of Texas, ASCO Representative, American Medical Association House of Delegates, Fort Worth, TX

Pamela M. Pelizzari, MPH
Senior Healthcare Consultant, Milliman, Inc., Former Senior Technical Advisor and Program Lead, Centers for Medicare & Medicaid Services, New York, NY

Christopher Queram, MHSA
President and Chief Executive Officer, Wisconsin Collaborative for Healthcare Quality (WCHQ), Former Chief Executive Officer, Employer Health Care Alliance Cooperative, Middleton, WI

Kurt N. Ransohoff, MD
Chief Executive Officer, Chief Medical Officer, Sansum Clinic, Member, CAPG Board of Directors, Santa Barbara, CA

Joel Reich, MD
Senior Vice President for Medical Affairs & Chief Medical Officer, Eastern Connecticut Health System, Hartford, CN

Valinda Rutledge, MBA
Vice President- Public Payor Health Strategy, Care Coordination Institute, Greenville Health System, Former Group Director of Patient Care Model Group, Centers for Medicare & Medicaid Services, Greenville, SC

Lisa Sasko
Senior Vice President, Network Strategy, Magellan Health, New York, NY

Akhil Shah, MHSA
Senior Manager, Optimity Advisors, New York, NY

Erin Smith, JD
Vice President, Policy and Government Affairs, naviHealth; Former Director, Division of Technical Model Support and Lead, Bundled Payments for Care Improvement (BPCI) Initiative, Center for Medicare and Medicaid Innovation, Centers for Medicare and Medicaid Services, Washington, DC

Marie Smith, PharmD, FNAP
Assistant Dean, Practice and Public Policy Partnerships and Henry A. Palmer Professor, School of Pharmacy, University of Connecticut, Storrs, CT

Alan M. Speir, MD
Thoracic and Cardiac Surgery, Medical Director, Cardiac Surgery, Inova Fairfax Hospital, Falls Church, VA

Barbara Spivak, MD
President, Mount Auburn Cambridge IPA, Instructor in Medicine, Harvard University, Cambridge, MA

Glenn D. Steele, Jr., MD, PHD
Chair, xG Health Solutions, Former President and Chief Executive Officer, Geisinger Health System, Columbia, MD

Larry G. Strieff, MD
Medical Oncologist and Specialty Medical Director, Hill Physicians Medical Group, San Ramon, CA

Michelle Templin, MBA
Vice President, Strategic Business Development, Managed Health Care Associates, Inc., Washington, DC

Grace Emerson Terrell, MD, MMM, FACP, FACPE
Founder & Strategist, CHESS, Former Chief Executive Officer and President, Cornerstone Health Care, PA, High Point, NC

Sarah Thompson, PharmD, CDOE
Director, Clinical Pharmacy Services and Quality, Coastal Medical, Inc., Providence, RI

Donato J. Tramuto
President and Chief Executive Officer, Healthways, Franklin, TN

Troy Trygstad, PharmD, PhD
Vice President, Pharmacy Programs, Community Care of North Carolina, Raleigh, NC

Molly T. Turco, MPH
Director of Policy and Research, Better Medicare Alliance, Washington, DC

Bart Wald, MD, MBA
President, PA Health Leadership Consultants, Former Physician Chief Executive, Providence Health and Services California, Former Medical Director, DaVita-HealthCare Partners Medical Group, Los Angeles, CA
DOWNLOAD THE
CONFERENCE APP
Click here to download the conference app.
CO CHAIRS

Donald H. Crane, JD
President and Chief Executive Officer, CAPG, Los Angeles, CA

Barbara L. McAneny, MD
Former Chair, American Medical Association, Board-Certified Medical Oncologist/Hematologist, Co-founder and Managing Partner, New Mexico Oncology Hematology Consultants Ltd., Albuquerque, NM

Harold D. Miller
President and Chief Executive Officer, Center for Healthcare Quality and Payment Reform, Member, Physician-Focused Payment Model Technical Advisory Committee, Pittsburgh, PA

Elizabeth Mitchell
President and Chief Executive Officer, Network for Regional Healthcare Improvement, Member, Physician-Focused Payment Model Technical Advisory Committee, Portland, ME

Kavita Patel, MD
Nonresident Senior Fellow Brookings Institution, Member, Physician-Focused Payment Model Technical Advisory Committee, Former Director of Policy, The White House, Former Senior Advisor, Senator Edward Kennedy, Washington, DC


CO-LOCATED WITH A SHARED PLENARY SESSION WITH
POPULATION HEALTH COLLOQUIUM SPECIAL EDITION: POP HEALTH POLICY & STRATEGY UNDER THE NEW ADMINISTRATION
A Hybrid Conference and Internet Event
The Leading Forum on Innovations in Population Health & Care Coordination
Academic Partner: Jefferson College of Population Health
December 1 - 2, 2016, Hyatt Regency on Capitol Hill, Washington, DC
www.PopulationHealthColloquium
SpecialEdition.com


CO SPONSORS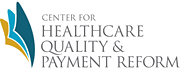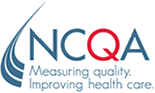 GRANTORS
GOLD
BRONZE
FEATURING PRECONFERENCES
MACRA/MIPS/APM Basics
APM Qualification, Development and Operations
PLENARY SESSIONS
CMS Implementation of MACRA/MIPS and APMs
Health Policy Implications of the New Administration and Congress
Designing and Implementing Physician-Focused Payment Models
How Physician Organizations can Respond to MACRA/ MIPS and APMs
Hospitals and Health Systems MACRA Strategies
Criteria and Process to Qualify as an Advanced APM
Essential Competencies that Providers Need to Succeed under APMs
Managing Risk and Clinical Quality is the Same through Generations of Acronyms
Preparing for a Successful Future in a Value-based World
MINI SUMMITS
Succeeding in MIPS
Implementing a Successful MIPs Work Plan for the Employed Physician Enterprise
The Role of the Patient Centered Medial Home in MACRA/MIPS/APMs
Advancing Primary Care Payment Models
Case Studies in Specialty Medical Homes
Diagnostic APMs and Medical Neighborhoods
Case Studies in APM Payment Innovation: Procedural Episodes
Case Studies in APM Payment Innovation: Surgical Episodes
Case Studies in APM Oncology Payment Innovation
Case Studies in APM Cardiology Payment Innovation
CAPG Compendium of Alternative Payment Models
APM Hospital Payment Models
The Pathway Forward for Commercial Payers and Provider Organizations
APM Value Proposition of Medication Management Services
Beginning the Transformation to Value-Based Reimbursement
The Changing APM landscape: Opportunities and Challenges
Risk Adjustment and Actuarial Issues
Meaningful Data Sharing to enable APMs
The Role of Qualified Clinical Data Registries (QCDRs)
APMs and the Need for High-Value Provider Partners
Qualified Entities: Claims Data to Develop Payment Models and Analyze Performance
Prioritizing Patient-Centered Care
MACRA and Medicare Advantage
MACRA and ACOs
How Bundled Payments Do and Don't Work with MACRA MIPS/APMs
Modeling MACRA's Financial Implications
The Pathway Forward for Commercial Payers and Provider Organizations
AND EVENING DINNER PROGRAM
Innovation and Disruption: Path to Transformational Change
MEDIA PARTNERS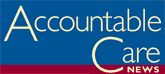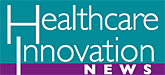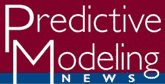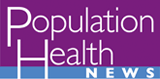 CONTINUING EDUCATION CREDITS:
Accounting Professionals:: Approved for up to 17.50 NASBA CPE credits.

Physicians:: The Summit is currently pending approval to offer AMA PRA Category 1 Credits™.

Click here for more information.


TUITION SCHOLARSHIPS
The MACRA MIPS/APM Summit is now offering a limited number of partial and full Tuition Scholarships to qualifying representatives of local, state and federal government, consumer advocate organizations, safety net providers, academics, students and health services research organizations.
Click here for more information.



SUPPORTED BY



FOLLOW MACRA MIPS/APM SUMMIT ON


Tweet using #MACRA


MACRA MIPS/APM SUMMIT IS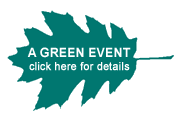 PARTICIPATION OPTIONS
TRADITIONAL ONSITE ATTENDANCE
Simply register, travel to the conference city and attend in person.

Pros: subject matter immersion; professional networking opportunities; faculty interaction


LIVE AND ARCHIVED WEBCAST PARTICIPATION
Watch the conference in live streaming video over the Internet and at your convenience at any time 24/7 for the six months following the event.

The archived conference includes speaker videos and coordinated PowerPoint presentations.

Pros: Live digital feed and 24/7 Internet access for next six months; Accessible in office, at home or anywhere worldwide with Internet access; Avoid travel expense and hassle; No time away from the office


WEBCAST INTERFACE SAMPLE

Click here for a sample stream



This site complies with the HONcode standard for trustworthy health information:
verify here.